In their ELA classes, students are learning how to identify nouns. This skill tends to be challenging for students, and many students struggled on Mrs. Greenwood's grammar pre-test last week. We will practice this skill through a variety of engaging activities this week in my Study Skills class.
These activities were created by Bright Hub Education: 4 Nouns Activities.
1. ABC Nouns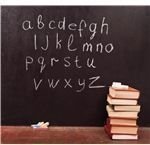 2. The Longest List
3. Guess the Sport
4. Why Are Nouns Important?